Koç Elektrik Plastik Sanayi ve Ticaret Ltd. Şti - PVC Granule Manufacture
Maximum quality in soft and rigid PVC granule manufacture for injection and extrusion applications with state-of-the-art technology...
Koç Plastik, thanks to its 18-year technical experience and high production capacity, is able to satisfy the requirements of its domestic and international customers in time with its continuous supply system.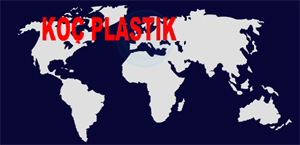 Undertaking ISO 9001 certified manufacturing activities in its plants in Çorlu, Koç Plastik is a leading establishment in Turkey in terms of its manufacture capacity and investment in free PVC granule industry.
Our company has performed groundbreaking activities in applying innovative polymer technologies to Turkish PVC granule industry thanks to its robust laboratory and engineering infrastructure.